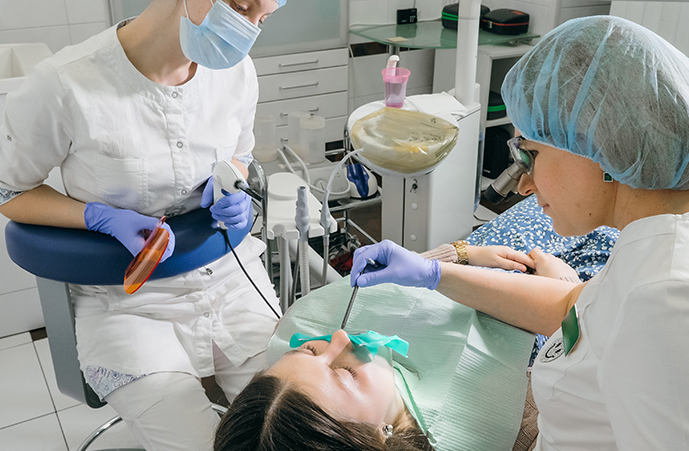 A joint just in front of your ears on both sides of your face allows you to open and close your mouth. It has a very fancy name – temporomandibular joint – so you can see why it is commonly referred to as the TMJ! It has a two-step movement that allows you to open your mouth widely. First, the lower jaw drops down, and then it slides forward as you continue opening your mouth. If you rest your fingers in front of your ears where your jaws seem to hinge, you can feel this.
Your TMJ has lots of work to do each day whenever you are eating, drinking, talking, and laughing. If your lower jaw is relaxed, it will even move in sync with your breathing.
However, your TMJ's natural movement can be interfered with by injury to your face or jaw, malformation of the jaw, misaligned jaws or teeth, a misaligned bite, teeth clenching (bruxism), arthritis, or tension in the neck and jaw, etc.
If one of those occurs, you can experience pain or discomfort in your TMJ, or face, or head. The tissues in the TMJ itself can become inflamed and trigger the pain receptors in your head, neck, or face.
Your Epping Dentist says that common problems include jaw pain or tenderness, TMJ pain on one or both sides, earache, difficulty or pain while chewing, and facial pain. The jaw can even lock up, making opening and closing even harder. Some people experience a clicking or grating sensation when they open their mouth or chew.
If you experience any of these symptoms, please do not suffer in silence! Your friendly Epping Dentist would be horrified! Please tell them as soon as possible so they can start exploring to find the cause. Most TMJ-related pain is temporary!
Your dentist will thoroughly examine your TMJs and the entire area and may take some diagnostic images as well. Once the cause has been isolated, he or she will know what to recommend to you for fixing – or minimising – the problem. The solutions are usually non-surgical; surgery is only used as a last resort in a few cases.
So please, do not ignore any TMJ issues you may have. Consult your Epping Dentist so they can be dealt with. Apart from getting relief from the pain, your underlying health and well-being will not continue being damaged.