Looking for a long-term solution to correct your chipped, discoloured or crooked teeth? Do you want a bright even smile? At Epping Dentist we can help you with your smile makeover,
Porcelain veneers (also called dental veneers or dental porcelain laminates), are design to replace your missing or broken enamel. Shaped from a layer of porcelain, a veneer is placed over your front tooth.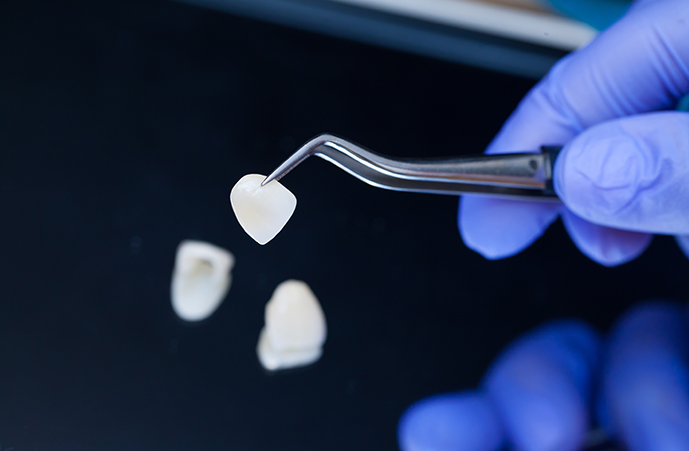 What a great improvement aesthetically. Porcelain veneers are pretty much in the same category. With porcelain, these are the best looking most natural and longest lasting type of veneer available. In the hands of a skilled ceramist, we can mimic the porcelain to almost identically match your natural teeth in the majority of scenarios. They look and feel great. The best part is, veneers present as one of the best minimally invasive procedures to cover up your teeth. In a lot of cases a thin layer of the outside surface of your tooth is prepared to accept the shape of the veneer and cover up the affected tooth. The veneer is glued to the tooth structure using the latest advancements in bonding technology available. Whether the tooth is dark discoloured chipped or the wrong shape or size or even rotated, veneers can represent a great solution to these issues.
At Rawson Dental Epping we use modern CEREC Omni CAD/CAM 3D scanning technology to generate and make veneer in our in-house lab while you wait. The new dental porcelains wonderfully allow us to save more tooth structure – and allow us to offer you the benefits of Cosmetic Dentistry to a higher level. New veneers that replace your missing or broken teeth can improve your appearance.