Your smile is important – a smile is one of the first things you notice when you meet someone. A whiter brighter smile helps you feel better about yourself and leaves a memorable impression on others.
Your lifestyle and the aging process can stain and darken your teeth; such as drinking coffee, tea, coke and red wine or smoking.
Whitening can get your smile looking its best. At Rawson Dental Epping, our Cosmetic Dentistry whitening process is:
Fast and Convenient.
Long Lasting.
Proven to be Safe and Effective.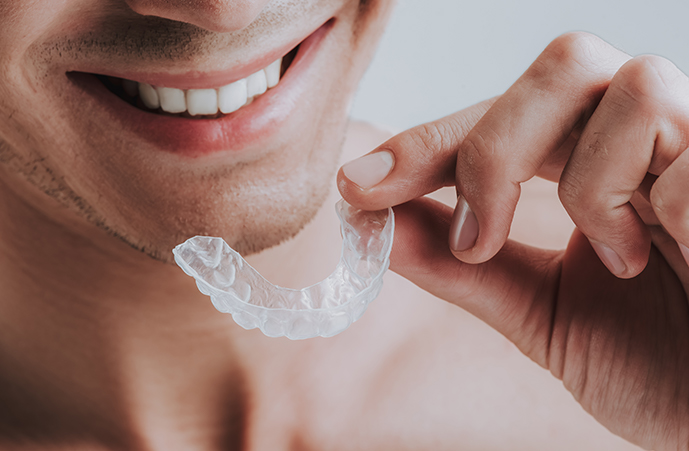 What is teeth whitening?
Teeth Whitening is a procedure designed to lighten the colour of your teeth using a carbamine peroxide or hydrogen peroxide material. This comes in a gel form which is injected into a custom made tray which is worn overnight or during the day for around 14 nights.
Who is suitable for bleaching?
With most patients a significant lightening is achieved. Factors affecting the success include the base colour of the tooth (yellow hued teeth generally respond the best with grey, orange and brown more difficult), the reason for the discolouration and the degree to which the tooth is restored.