At What age should I schedule my child's first visit to the dentist?
Early visits can prevent minor problems from becoming major ones. Dr Le will be able to detect early decay. Teach good habits early, as good habits start young for a lifetime of healthy teeth and gums. Brush frequently to keep plaque levels low, reduce snacking and begin dental visits early.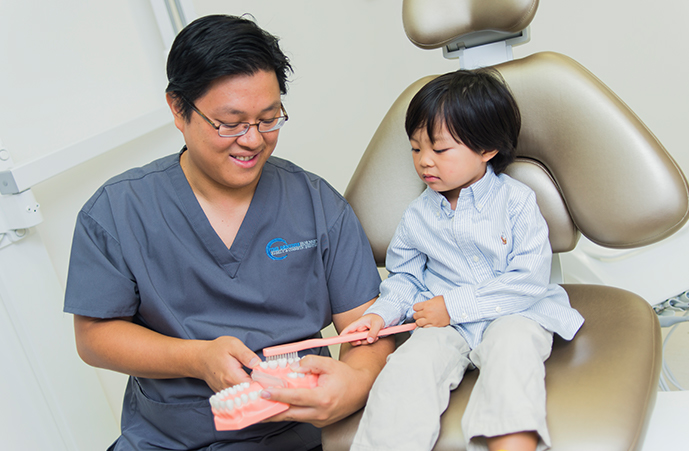 What are the most common dental decay problems seen in preschool children?
The most common dental decay problem seen in infants and younger children is nursing decay. Dental decay can affect baby teeth extensively. Teeth normally affected are the top front teeth. The back teeth in top and bottom may also be affected. Bottle and breast-fed babies are both susceptible. Babies left with a bottle as a pacifier and those who are frequently nursed, especially at night, run the danger of bottle or nursing decay due to the prolonged exposure to milk (human milk is no exception) or juice.
Another common decay problem seen in preschool children is due to frequent exposure to sugary, starchy and acidic foods, including all forms of juices, cordials and soft drinks. Snacking generally promotes dental decay, because the mere presence of food in the mouth feed the plaque that produces acid, causing decay.