Anxiety about Dental Visits
You, like many other people, might experience anxiety, fear or a phobia when you visit the dentist. This might be the result of a past traumatic experience involving an old-fashioned invasive dental treatment, and since then you might not have been to the dentist as often as you should have. This is a pity as preventable dental conditions will not been treated and might have deteriorated.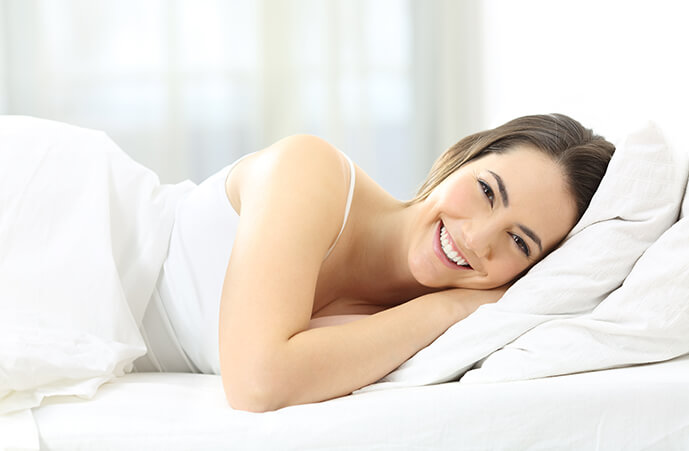 How Rawson Dental can help…
Dr Le and associates at Rawson Dental are committed to making your visits as positive and stress-free as possible!
To that end, our modern dental surgery has been designed to be as comfortable and relaxing an environment as possible, and all of us are friendly and caring and will assist you politely.
We have a range of treatment options for helping you if you are feeling anxious so you can relax and have a stress-free visit.
Modern completely-painless dental treatment
We do several thigs to make your visit to us completely painless.
We use a numbing gel on your gums before an injection, so you don't feel anything.
We stop for a break as soon as you raise your left hand – you are the one in control!
We work carefully at building a strong sense of trust and rapport. We can start by cleaning and polishing your teeth. From there we work up to more extensive treatment once you are ready for it.
We encourage you to bring your personal headphones with your own relaxing music for listening to during your visit.
We provide you with twilight sedation, if you desire it.
Twilight sedation [sleep dentistry]
For twilight sedation, you are given a mild sedative that helps you stay calm and comfortable during the dental procedure. You will be drowsy but not asleep. Your speech might be slurred but you will be able to understand your dentist and follow simple instructions. Afterwards, you will forget the procedure either partially or completely and feel as if you have just had a peaceful sleep!