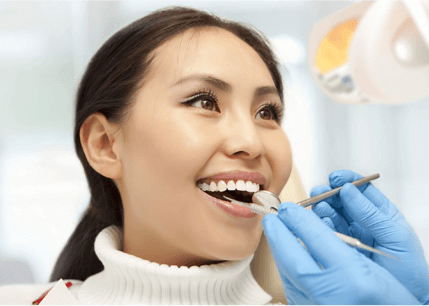 You all know you should be brushing and flossing your teeth every day — but what does that actually mean?
What does "oral hygiene" mean exactly? What should we be using? What techniques should we be using? How often? Is that all there is to it?
Oral hygiene is about keeping your gums and teeth healthy by removing bacteria and plaque from them to prevent tooth decay and gum disease.
Here are four separate components of good oral hygiene – all of which we endorse at the Dentist Epping.
Brushing
It's a good idea to brush your teeth twice a day. It doesn't matter whether it's a manual or an electric toothbrush as long, as it is:
soft — so it doesn't scratch your teeth enamel
fits into your mouth easily — so you use it to reach into all the out-of-the-way nooks and crannies around your teeth

For brushing your teeth:

hold your brush at a 45° angle to your teeth
gently brush sideways with very short strokes across the outside, inside and chewing surfaces of each tooth

There's no point in persisting in using a brush with frayed bristles — so replace your brush when the bristles start to fray.
Use normal fluoride toothpaste to boost the decay-fighting properties of your tooth enamel.
Flossing
It's a good idea to floss between your teeth at least once a day to remove any food particles, bacteria or plaque not removed by your toothbrush.
Eating a balanced diet
It's a good idea to have a balanced diet — particularly one that minimises sugary foods and sugary drinks. Sugary treats are for parties, not for everyday eating.
Having regular dental checkups
It's a good idea to come for regular dental checkups with your Epping Dentist, so they can act quickly, if necessary, to prevent or treat any oral disease your oral hygiene regimen hasn't forestalled.
If you use these four steps regularly, you'll maximise your oral hygiene, the healthy longevity of your teeth and gums and the confidence of your smile.
If you have any further questions about any part of this strategy, please contact your Epping Dentist!